DOCTORS CHIEPPA & PIZZANO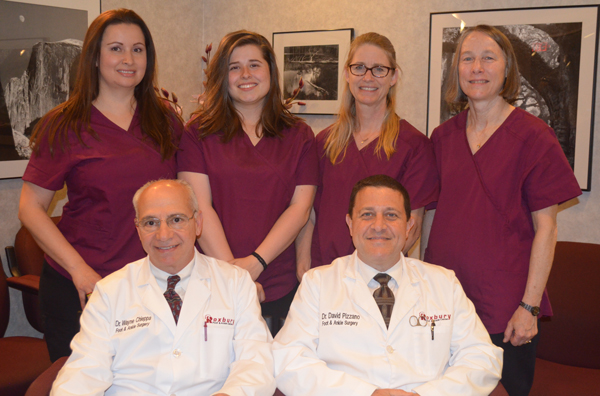 After running in a few 5K races, I began to develop severe pain in my calf. After meeting with Dr. Pizzano, he outfitted me with custom-made orthotic inserts.  The results are nothing short of extraordinary! I now run pain free.  I owe a debt of gratitude to Dr. Pizzano.

Runner with Custom Made Inserts

As an elementary school teacher I'm on my feet all day long. When foot pain kept me from being my best at work and arriving at home with sore, tired feet and an aching back, Dr. Pizzano examined me and scanned my feet for custom molded orthotics. What a difference! I can be on my feet all day long and arrive home feeling well enough for a walk!

Elementary School Teacher

Dr. Chieppa was phenomenal! He asked all the right and pertinent questions, listened carefully, and took all the appropriate steps to accurately assess my condition. His bedside manner was top-notch and he left me confident and reassured with next steps and an expected timetable for my recovery.
THE ROXBURYFAC SOCIAL HUB